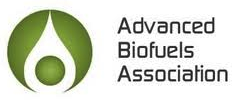 According to the Michael McAdams, president of the Advanced Biofuels Association, if the Environmental Protection Agency (EPA) sticks with the 2.2 billion gallons in the final rule, the agency will pull the rug out from underneath the growing advanced biofuel industry.
This was in response to the EPA's proposed 2014 fuel for the Renewable Fuel Standard (RFS) that proposed the target for advanced biofuels at 2.2 billion gallons with a range from as low as 2 billion gallons and as high as 2.51 billion gallons. The 2.2 billion gallon target represents a 20 percent cut from the 2013 level and a disheartening 1.55 billion gallon reduction from the volume as outlined by statue.
"Innovative companies have responded to the challenge of producing cleaner, low-carbon fuels by investing a collective $14 billion in the development of advanced and cellulosic biofuels. However, today's proposal reveals that EPA might still deliver a devastating blow to this nascent sector and a victory for the oil industry by cutting the volume requirements for advanced biofuels. Such a move will chill future investments necessary to produce large-scale quantities of renewable fuels that cut greenhouse gas emissions by at least 50 percent compared to gasoline," said McAdams.
McAdams explained that RFS compliance is tracked by assigning renewable identification numbers (or RINs) to each ethanol-equivalent gallon of biofuel. "ABFA conservatively estimates that our industry will generate at least 3.5 billion RINs in 2013 that qualify as advanced biofuels, exceeding this year's target of 2.75 billion advanced RINs by at least 750 million gallons. To continue to support new advanced biofuel production, EPA should set the 2014 advanced biofuel target at 3.75 billion gallons as contemplated by statute. This target can be met and exceeded by current production plus carry-over RINs."
Anything less than requiring 3.75 billion gallons from advanced biofuels in 2014, he noted, would be a step backwards from the Obama administration's commitment to address climate change. He also stressed that ensuring the success of the advanced biofuels industry is his top concern and as such will actively engage in the comment period.
As McAdams pointed out, companies still in the development and construction phases will also be significantly affected. James Moe, Chairman of the Board for POET-DSM

Advanced Biofuels, whose cellulosic ethanol plant is under construction and set to begin full operations by mid-year 2014 noted that next year, for the first time in history, the U.S. will produce meaningful volumes of cellulosic ethanol.
"With a number of new plants coming online including POET-DSM's Project LIBERTY, we can finally say that commercial cellulosic ethanol production has arrived," he said. Continue reading →