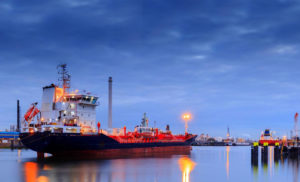 U.S. ethanol exports moved three percent lower in October after an up month in September, but still maintained a respectable 117.1 million gallons (mg), according to the latest report from the Renewable Fuels Association. Year-to-date exports, totaling 1.16 billion gallons, are steady with last year at this time.
Canada was our largest destination for the 31st consecutive month with exports of 64.6 mg (94% denatured) accounting for 55% of total sales on a 7% increase from September. This is the largest single-country purchase since Brazil's offtake in March 2019. The U.S. exported 13.7 mg to India (following four months of near-zero volumes) and 12.6 mg to the United Kingdom (down 8% from September). Virtually all remaining ethanol exports were distributed among seven markets, with the largest volumes landing in the Philippines (6.5 mg, +176%), South Korea (6.0 mg, +17%), Peru (5.7 mg, +89%), and Mexico (5.1 mg, -9%). Brazil again was notably absent from the U.S. ethanol export market.
Exports of the ethanol co-product dried distillers grains (DDGS) dropped by 13% in October to a six month low of 896,708 metric tons (mt). Mexico remained the largest destination for the sixteenth consecutive month with exports of 193,524 mt, down four percent from September. So far this year, U.S. DDGS exports total 8.99 million mt, four percent behind last year at this time.