POET-DSM Advanced Biofuels has announced that Dan Cummings will serve as first president for the joint venture.
"Dan has more than 25 years of experience in the energy sector, and we're excited to have him leveraging that knowledge to grow cellulosic ethanol production for the world," said Jeff Lautt, Chairman of the POET-DSM Board. "We look forward to Dan taking the reins and leading this joint venture into 2015."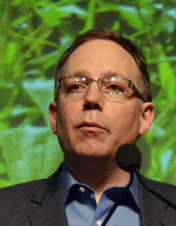 Cummings, who previously served as President and Director of INEOS New Planet BioEnergy, will oversee day-to-day operations of POET-DSM, represent the joint venture publicly, and coordinate functions between the parent companies. He will also act as the central point of contact for external relations, which includes all technology licensing activities for POET-DSM worldwide.
"This joint venture has already proven it can change the world, and I look forward to working with the individuals who helped make that happen," Cummings said. "After two decades in the energy and clean tech sectors, I'm excited to start this new journey with POET-DSM."
POET-DSM announced the startup phase in September for its 20 million-gallon-per-year cellulosic ethanol plant, which will later ramp up to 25 million gallons per year. The Emmetsburg, Iowa plant, dubbed "Project LIBERTY," uses corn cobs, leaves, husk and some stalk to make renewable fuel. The joint venture is now marketing its LIBERTYTM Technology package to third parties for continued energy development.