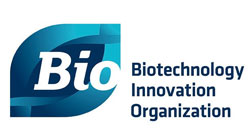 POET founder, chairman and CEO Jeff Broin will receive the 10th annual George Washington Carver Award for Innovation in Industrial Biotechnology at the 2017 BIO World Congress on Industrial Biotechnology July 23-26, 2017 at the Palais des congrès de Montréal in Montréal, Québec, Canada.
"Jeff Broin is one of the great innovators and entrepreneurs in the industrial biotechnology sector," said Brent Erickson, executive vice president of BIO's Industrial & Environmental Section. "He ranks among the most influential leaders in agriculture as well."
The George Washington Carver Award is also sponsored by the Iowa Biotechnology Association. Joe Hrdlicka, executive director of the Iowa Biotechnology Association, said, "Jeff Broin has created an environment at POET where new ideas thrive throughout the value chain of new economic opportunities for American agricultural producers and rural communities. His business model truly reflects the ideas and passion spawned by George Washington Carver a century ago."
Jeff Broin led the growth of POET from a small 1-million-gallon facility 30 years ago to the current POET network of 28 biorefineries in 7 states with 1,800 team members. The annual Carver award recognizes an individual who has made a significant contribution to building the biobased economy by applying industrial biotechnology to create environmentally sustainable products and Broin becomes the 10th recipient honored with the award.