Shane Robinson, associate professor in the Oklahoma State University Department of Agricultural Education, Communications and Leadership wants to teach students math and science through green energy and biofuels. He is partnering with the OSU Biobased Products and Energy Center (BioPEC), who has an objective to provide education about biobased products and energy through secondary education.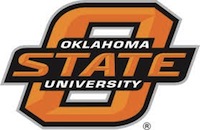 "A focus of ours is to produce teachers who can teach science, math and technology in the context of agriculture," Robinson said. "We really feel like our teachers have a unique opportunity to integrate STEM (Science, Technology, Engineering and Math) competencies at the secondary level through real-life application of their students' agricultural projects."
It has been nearly three years in the making and now the National Science Foundation Experimental Program to Stimulate Competitive Research (NSF EPSCoR) has joined the project. Currently students Marshall Baker and Joey Blackburn, are developing curricular materials for high school agriculture teachers focusing on biofuels and renewable energy. Environmental and energy education has become a primary initiative for teachers around the country, but many need help in developing curriculum and getting access to materials. This initiative is designed to meet this need.
"Everywhere you turn you read about green energy and the need for clean energy," Robinson said. "We stress the importance of being a lifelong learner to our students. We stress to them the importance of being aware of the current issues of the world we live in and being able to talk about those issues in the classroom. Therefore, it's important for our pre-service and in-service teachers to be knowledgeable about biofuels and other renewable energies." Continue reading →