As the sun shines on Capitol Hill this week, motorcycles are rolling in to to participate in the American Motorcycle Association (AMA) "E15 Fuel for Thought Lobby Day" sponsored by the American Fuel & Petrochemical Manufacturers Associations (AFPM). While ethanol industry representatives has shown frustration, Bob Dinneen, president and CEO of the Renewable Fuels Association (RFA) couldn't help but chuckle.
"This is a rally without a cause. E15 is not mandated for any vehicle and EPA has

specifically prohibited its use in motorcycles and other small engines. E15 is a choice some consumers with 2001 and newer automobiles may and should be allowed to make to reduce gasoline costs or promote a cleaner environment. EPA has assured that E10 will still be available at all gas stations offering E15. E10 is fully approved by all motorcycle manufacturers today. Indeed, ethanol provides the high octane many motorcycles require. Where is the problem? Why do bikers want to eliminate consumer choice for automobile drivers fed up with skyrocketing gasoline prices?"
Dinneen continued, "I guess we should be flattered that AMA would dedicate Members of Congress' and riders' precious time to a fuel option they cannot use and is only available in a handful of gas stations nationwide. Hard to believe that E15 is a bigger concern than road safety and driver awareness of motorcycles. After all, the ethanol industry and the Environmental Protection Agency have worked diligently to address concerns previously raised by the AMA.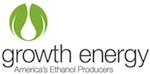 CEO of Growth Energy Tom Buis questioned the fact of the exercise. "The fact of the matter is that the EPA and stakeholders have taken the necessary steps to ensure proper labeling to prevent any possible misfueling. Today's demonstration might as well be the AMA protesting the sale of diesel at gas stations." Continue reading →