American Ethanol is going old school for the upcoming race on September 6, 2015 in Darlington Raceway. During the Southern 500, the team will leave its traditional green and black design behind for racing suits that bring back the days when Dillion's grandfather, Richard Childress, circled NASCAR tracks in a classic No 3. red and white Chevrolet.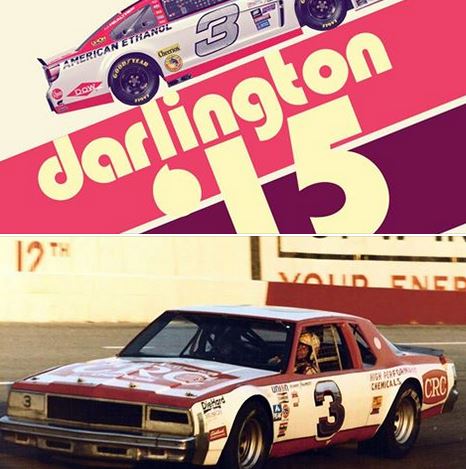 The throwback race will feature historic paint that many fans will remember. In the late 1970s and early 1980s, Childress, the famed race-team owner, raced the No. 3 before his sidekick Dale Earnhardt Sr., made it eternally famous and infamous. More than 30 years later, the Chevrolet his grandson, Austin Dillon, drives will honor the historic paint scheme during the 2015 Bojangles' Southern 500 at Darlington Raceway.
"For this race, the No. 3 American Ethanol Chevrolet will shed its green-and-black design for the first time in five years," said Jon Holzfaster, chairman of the National Corn Growers Association NASCAR Advisory Committee and a farmer from Paxton, Nebraska. "The different paint should draw the attention of fans, especially because of the connection to Austin's grandfather. And the red, white, and blue makes perfect sense for this American made fuel."
Dillon, past NASCAR Xfinity and NASCAR Camping World Truck Series™ champion, will be looking for his first career win at the "Lady in Black" track in NASCAR's premier series. He finished an impressive 11th in his only series start at the 1.37-mile track.
Race fans can pre-order the highly detailed Action Racing Collectables throwback die-cast of Dillon's No. 3 American Ethanol Chevrolet by clicking here.