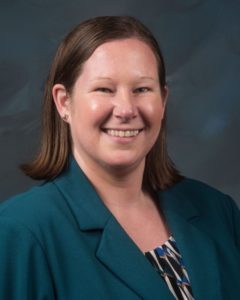 The National Corn Growers Association (NCGA) has named Julie Busse as Director of Renewable Fuels to serve as lead staff for the organization's Ethanol Action Team (ETHAT). 
For the past five years, Busse has worked in the NCGA communications department first as a manager, then senior manager, and most recently as director. She has supported the entire market development portfolio, which includes ethanol, animal agriculture and new uses. She also has served as the media relations lead for ag media, managed the organization's content calendar, led NCGA's communications metrics reporting efforts, and more. Last year, she was recognized at Growth Energy's Executive Leadership Conference with the TOBI award for Public Affairs for the communications campaign she launched and managed in Washington D.C.
Prior to joining NCGA, Busse worked at an advertising agency, was the communications lead and served on the leadership team for DuPont Pioneer's Heartland Business Unit and was a farm broadcaster at the Illinois Farm Bureau's statewide radio network, RFD-Illinois. Busse has a bachelor's degree in mass communications with a minor in general agriculture.