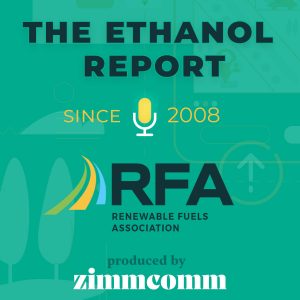 The coalition of farm and ethanol groups behind the case against Small Refinery Exemptions under the Renewable Fuel Standard (RFS) that was decided in January is still waiting for EPA to implement the court decision after eight months.
Meanwhile, ethanol producers and farmers are still waiting on the administration to make good on promises made a year ago. And at the same time, the impact of the COVID-19 pandemic this year could cost the industry as much as $8 billion, while Congress has yet to approve aid for producers.
This edition of the Ethanol Report podcast includes comments from Renewable Fuels Association president and CEO Geoff Cooper; National Corn Growers Association president Kevin Ross; National Farmers Union Biofuels Advisor Anne Steckel; American Coalition for Ethanol CEO Brian Jennings; Rep. Collin Peterson (D-MN); and U.S. Secretary of Agriculture Sonny Perdue.
Ethanol Report 9-30-20
(16:58)
The Ethanol Report is a podcast about the latest news and information in the ethanol industry that has been sponsored by the Renewable Fuels Association since 2008.
Choose an option to subscribe