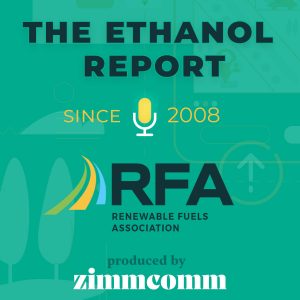 What a difference a month can make!
A month ago, the ethanol industry was celebrating the 10th Circuit Court decision that would require EPA to severely limit its small refinery exemptions, and coronavirus was still a problem somewhere else. Last week, just as COVID-19 started to fully hit the fan here in the United States, the Trump Administration snatched defeat from the jaws of victory and decided to ask the court for two weeks to consider an appeal of the unanimous ruling.
This episode of The Ethanol Report features comments from from Badger State Ethanol CEO Erik Huschitt, National Corn Growers Association president Kevin Ross, USDA Secretary Sonny Perdue, and Renewable Fuels Association Senior Strategic Advisor Bob Dinneen.
Ethanol Report 3-16-20 (12:57)

The Ethanol Report is a podcast about the latest news and information in the ethanol industry that has been sponsored by the Renewable Fuels Association since 2008.
Choose an option to subscribe