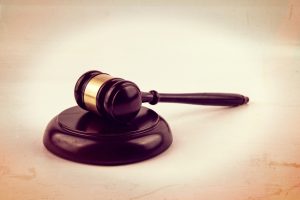 On Friday, the U.S. Court of Appeals for the Tenth Circuit struck down three small refinery exemptions (SREs) that were improperly issued by Environmental Protection Agency under a May 2018 case brought against EPA by the Renewable Fuels Association (RFA), the National Corn Growers Association, the American Coalition for Ethanol and National Farmers Union. The three refineries are owned by CVR Energy and HollyFrontier.
Among other findings, the Court held that EPA cannot "extend" exemptions to any small refineries whose earlier, temporary exemptions had lapsed. According to the Court opinion, "the statute limits exemptions to situations involving 'extensions,' with the goal of forcing the market to accept escalating amounts of renewable fuels over time. None of the three small refineries here consistently received an exemption in the years preceding its petition. The EPA exceeded its statutory authority in granting those petitions because there was nothing for the agency to 'extend.'" EPA's own data show that a maximum of only seven small refineries could have received continuous extensions of their previously existing exemptions. Yet, recently EPA has granted as many as 35 exemptions in a single year.
RFA President and CEO Geoff Cooper said, "The Court has affirmed our long-held position that EPA's recent practices and policies regarding small refinery exemption extensions were completely unlawful. And while the decision addresses three specific exemptions, the statutory interpretation issues resolved by the court apply much more broadly."
NCGA President Kevin Ross says the decision is welcome news for corn growers. "Ethanol is an incredibly important value-added market for corn farmers, and EPA's waivers have reduced RFS volume requirements by more than 4 billion gallons over the past three years, impacting corn demand."
The Court also found that EPA abused its discretion in failing to explain how the Agency could conclude that a small refinery might suffer a disproportionate economic hardship when the Agency has simultaneously consistently maintained that costs for RFS compliance credits, or RINs, are passed through and recovered by those same refineries.