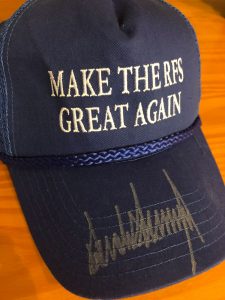 Comments are rolling in this week proposed supplemental rulemaking to the 2020 Renewable Volume Obligations (RVOs) under the Renewable Fuel Standard (RFS). The deadline is Friday, November 29, which is a federal work day, but many groups are getting their comments in early this week to take two days for Thanksgiving.
Most comments from biofuel supporters basically center on three main areas, as outlined by American Coalition for Ethanol (ACE) CEO Brian Jennings.
1. The rule fails to reallocate the 85 Small Refinery Exemptions (SREs) from 2016 through 2018
2. It represents a missed opportunity to restore 500 million gallons unlawfully waived from the 2016 compliance year
3. It betrays the deal on how to ensure at least 15 billion gallons in the RFS for 2020 and beyond.
The National Corn Growers Association (NCGA) President Kevin Ross said farmers are once again asking EPA to uphold the law and the integrity of the RFS. "EPA's proposal does not ensure sufficiently accurate projections for waived gallons and, therefore, will continue to shortchange the RFS when waivers are granted."
Because the comment deadline is the day before EPA's statutory Nov. 30 deadline to release final Renewable Volume Obligations (RVO) for next year, the agency will need a little more time to review the comments on the supplemental rule before finalizing. That is expected to come now in mid to late December.