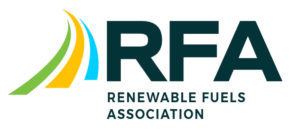 The Renewable Fuels Association (RFA) today highlighted newly available court documents which show how EPA "inappropriately granted Renewable Fuel Standard (RFS) compliance exemptions to certain small refineries that did not even qualify for the waivers, and that there was division within the Trump administration about its new approach to small refinery hardship exemption requests."
Specifically, the briefs and supporting documents show EPA granted disproportionate economic hardship exemptions to small refineries whose previous exemptions had fully lapsed, meaning the Agency disregarded the requirement that refiners may only obtain an "extension" of an existing exemption.
The redacted briefs and other documents filed in the Tenth Circuit Court of Appeals pertain to Renewable Fuels Association et al. v. EPA, which addresses EPA's decisions to retroactively grant hardship exemptions to two refineries owned by HollyFrontier and one refinery owned by CVR's Wynnewood subsidiary.
Other parties in the lawsuit with RFA are the American Coalition for Ethanol, the National Corn Growers Association, and National Farmers Union.
An audio file of the oral argument was also recently made available by the court and it really helps explain the biofuels industry position in the case. Listen:
RFA et al. vs. EPA oral argument
The opening and reply briefs filed by the biofuels coalition.