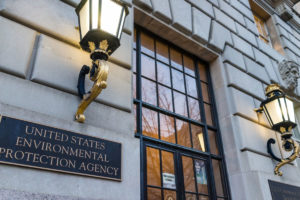 Ethanol and biodiesel producers, corn and soybean farmers, all had the same message to the Environmental Protection Agency regarding proposed renewable volume obligations under the Renewable Fuel Standard (RFS) – restore the gallons of biofuel blending volumes lost under the numerous small refinery exemptions granted by the agency over the past two years. Industry organizations delivered comments to the EPA on Friday's deadline.
Renewable Fuels Association (RFA) –
"Issuing small refinery exemptions after an RVO rule is finalized—as EPA has now done for the 2016, 2017 and 2018 compliance years—has the practical impact of reducing the effective RVOs to levels well below those specified in the rule." EPA's proposal "makes a mockery" of the 2017 federal court decision in Americans for Clean Energy v. EPA, by refusing to add back 500 million gallons of renewable fuel the court determined were inappropriately waived by EPA. "RFA strongly urges the EPA to include the 500 million gallons in the final 2020 RVO, as required by the court."
American Coalition for Ethanol (ACE) –
"Not only has EPA allowed 85 SREs for the 2016 through 2018 RFS compliance years, it has not reallocated the 4.04 billion gallons of statutory volume exempted over that time frame. If one were to assume, for example purposes, all this waived volume constitutes ethanol from corn, this is equivalent to losing a 1.4-billion-bushel crop, or the entire market for Minnesota corn farmers in 2018."
National Biodiesel Board (NBB) –
"EPA must increase advanced biofuel volumes for 2020 and biomass-based diesel volumes for 2021 to accommodate domestic biodiesel and renewable diesel producers' proven ability to increase output. Further, the agency must properly account for small refinery exemptions — which are actively rolling back biodiesel volumes — and the 500 million gallons of biofuel unlawfully waived in 2016."
National Corn Growers Association (NCGA) –
"Accounting for future waived gallons in the 2020 volume standards is an immediate step the Administration can take to address the anxiety being felt across farm country and put meaning back in the RFS. EPA must use the 2020 RVO rule to keep the RFS whole. Doing so will deliver the full clean air, cost savings, energy security and rural economic benefits consumers and farmers receive from the RFS."
National Farmers Union (NFU) –
"We strongly urge EPA to reverse course in order to guarantee that the intent of the RFS is upheld – the agency must offset all 4 billion gallons lost to the waivers, it must enforce the volume requirements for conventional biofuels, and it must increase volumes for advanced biofuels."
Meanwhile, the administration is "meeting furiously" to "try to recover some of that demand destruction that those small refinery waivers did," according to Agriculture Secretary Sonny Perdue at the Farm Progress Show last week.