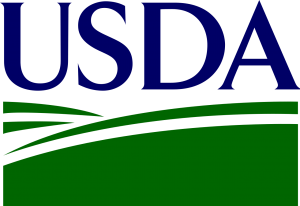 U.S. Secretary of Agriculture Sonny Perdue and other agency officials today announced further details of the $16 billion package "aimed at supporting American agricultural producers while the Administration continues to work on free, fair, and reciprocal trade deals."
In May, President Trump directed Secretary Perdue to craft a relief strategy in line with the estimated impacts of unjustified retaliatory tariffs on U.S. agricultural goods and other trade disruptions. The Market Facilitation Program (MFP), Food Purchase and Distribution Program (FPDP), and Agricultural Trade Promotion Program (ATP) will assist agricultural producers while President Trump works to address long-standing market access barriers.
Secretary Perdue was joined by Under Secretary Bill Northey; Acting Deputy Under Secretary Brandon Lipps; and USDA's Chief Economist, Dr. Rob Johannson to explain the details of the package, which will help producers of a wide variety of commodities impacted by trade disruptions.
USDA provides new trade aid details
Agricultural organizations reacted positively to the announcement. "While we are grateful for the continuing support for American agriculture from President Trump and Secretary Perdue, America's farmers ultimately want trade more than aid. It is critically important to restore agricultural markets and mutually beneficial relationships with our trading partners around the world," said American Farm Bureau Federation president Zippy Duvall.
Under the plan, eligible U.S. pork producers will receive $11 per head based on inventory between April 1-May 15, 2019 and USDA will make pork purchases of $208 million to support its programs for the food insecure. National Pork Producers Council President David Herring says they "are grateful to the Trump administration for providing partial relief as hog farmers have incurred significant losses due to trade disputes that have lingered for more than a year."
National Corn Growers Association (NCGA) President Lynn Chrisp says farmers definitely need aid at this time. "It's no secret that farmers are facing difficult decisions amid wet spring weather, trade disputes and tariffs, and demand destruction in the ethanol market. While NCGA's focus remains markets, we welcome USDA's quick rollout of MFP 2.0 and the Department's creative efforts to reorient MFP to better reflect market impacts and support American farmers. We look forward to learning more about how MFP will work for corn farmers."