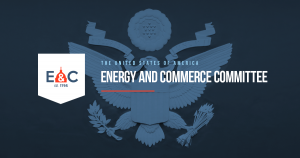 Ethanol stakeholder groups were among those testifying Tuesday at a House Energy and Commerce Environment Subcommittee hearing to review a discussion draft of the 21st Century Transportation Fuels Act, which would effectively repeal the Renewable Fuel Standard (RFS).
Renewable Fuels Association president and CEO Geoff Cooper said that while the draft legislation is "an important first step in the debate about future fuels policy and the role of high octane fuels," they cannot support the proposal because it "does not provide the long-term certainty and growth path" that America's ethanol producers need.
By eliminating the RFS for conventional biofuels, "…the draft bill would destabilize the considerable progress our nation has made toward greater energy security, economic vitality, and environmental health," Cooper testified. "We simply cannot support eliminating the RFS program, as the draft envisions, without a much stronger signal to the market that ethanol's role in our fuel supply will continue to grow."
Listen here – House committee hearing testimony of RFA CEO Geoff Cooper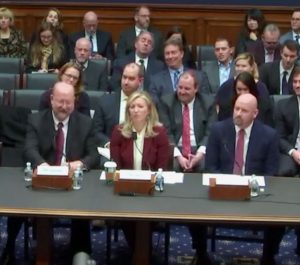 Growth Energy CEO Emily Skor testified on the success of the RFS in creating ethanol demand over the past decade. "Only by coupling a stable RFS with a significant boost in octane from a mid-level ethanol blend, can consumers realize significant cost savings, increased engine efficiency, and substantial environmental benefits," Skor said in her testimony. "Unfortunately, this draft as proposed will lead to reduced blending of cleaner biofuel and it will raise costs significantly for American drivers."
Listen here – House committee hearing testimony of Growth Energy CEO Emily Skor
Texas farmer and National Corn Growers Association past president and chairman Wesley Spurlock noted farmers' increased productivity since 2007, as well as the benefits of value-added co-products like distillers grains for feed and corn oil for biodiesel.
"As use of homegrown renewable fuels has grown and as farmers have become more productive using fewer resources, the benefits of the RFS have exceeded those Congress projected," Spurlock said. "NCGA believes we should build on the success of the RFS when moving a future fuel policy forward."
Listen here – House committee hearing testimony of NCGA past president Wesley Spurlock