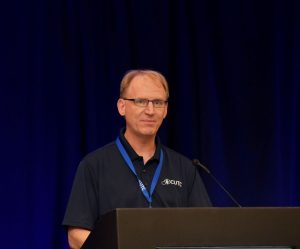 This week's apparent backing off by the White House from a deal involving biofuels policy leaves a cloudy situation for ethanol, according to National Corn Growers Association (NCGA) CEO Chris Novak.
During an interview at this week's Corn Utilization and Technology Conference, Novak says while nothing official has come out of the White House, they are pleased with word from ethanol champions in the Senate that the president has decided not to move forward with a plan to allow biofuels credits for exports. "This was a step that would have undermined the Renewable Fuel Standard," said Novak. However, that means nothing is being done now to allow summer sales of E15, "and yet at the same time, in total, this would have been a bad deal for American farmers."
Meanwhile, EPA is continuing to grant refinery exemptions that have resulted in lost gallons and demand destruction and Novak says NCGA is a party to two industry lawsuits filed against the agency in the past week.
Listen to this interview with Novak –
Interview with NCGA CEO Chris Novak