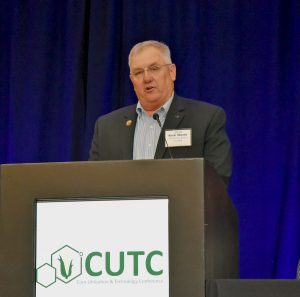 National Corn Growers Association president Kevin Skunes of North Dakota says he expected to be focused mainly on the farm bill this year, but trade and ethanol have "taken a lot of oxygen out of the room."
During an interview at the Corn Utilization and Technology Conference (CUTC) this week, Skunes saiede they are disappointed that the House version of the farm bill was defeated as a result of a "non-agriculture issue" because farmers are really struggling right now. "The number one priority in a farm bill for us is a robust crop insurance program," he said.
In this interview, Skunes also comments on trade issues, ethanol, the Bayer Monsanto closing, and more.
Interview with NCGA president Kevin Skunes