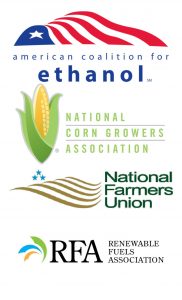 A coalition of biofuel and agriculture groups have petitioned the Environmental Protection Agency (EPA) to change its regulations to "account for lost volumes of renewable fuel resulting from the unprecedented number of retroactive small refinery exemptions from Renewable Fuel Standard (RFS) obligations recently granted by EPA." The petitioners are the Renewable Fuels Association (RFA), American Coalition for Ethanol (ACE), Growth Energy (Growth), National Biodiesel Board (NBB), National Corn Growers Association (NCGA), Biotechnology Industry Organization (BIO), and National Farmers Union (NFU).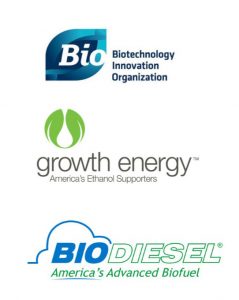 This petition comes days after several ethanol and farm groups challenged three specific small refinery exemptions granted by EPA. While the lawsuit in the Tenth Circuit challenged those exemptions as wrongly decided, this petition to EPA seeks a broader, forward-looking remedy to account for the collective lost volumes caused by the unprecedented number of retroactive small refinery exemptions.
The existing regulation for calculating the annual percentage of renewable fuels to be blended into transportation fuel does not provide a means to "true up" the annual standards for any retroactive small refinery exemptions, i.e., exemptions granted after the renewable volume obligations (RVOs) for that year have been finalized. As a result, any volumes covered by such exemptions are lost.
But EPA's continued use of its regulation in the face of its recently and greatly expanded use of retroactive small refinery exemptions is now arbitrary and capricious. News reports within the last 60 days reveal a flood of more than two dozen retroactive small refinery hardship exemptions have already been granted this year.