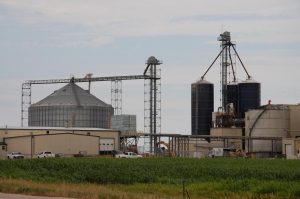 Ethanol is driving up demand for corn in the December supply demand estimate from USDA.
The forecast for 2017-18 increases the amount of corn used to produce ethanol by 50 million bushels to 5.525 billion, based on less sorghum going to ethanol production. Corn ending stocks are lowered in turn by 50 million bushels but the impact on the season-average farm price range barely increased at $2.85 to $3.55 per bushel.
"While growth in the ethanol market is essential, our farm families also need growth in the livestock and export markets to improve market conditions," said National Corn Growers Association Chairman Wesley Spurlock, a farmer from Texas. "Whether it be promoting the trade agreements farmers need in Washington or building demand for higher blends of ethanol across the world, NCGA strives to help farmers grow markets for their growing crop."
The 2017/18 corn crop is still estimated at a record 14.78 bushels with a record yield forecast of 175.4 bushels per acre. Ethanol production is also setting records this year. According to the Renewable Fuels Association, ethanol production just hit a new weekly production level of 1.108 million barrels per day (b/d)—or 46.54 million gallons daily. The four-week average for ethanol production increased to a record 1.076 million b/d for an annualized rate of 16.50 billion gallons—about 6% higher than a year ago.