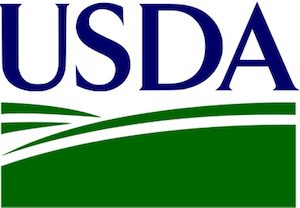 The September Crop Production report increased both corn and soybean production by about one percent compared to August, but two hurricanes in the past two weeks mean that data is already dated.
Rainfall from Hurricane Harvey caused flooding in parts of southeastern Texas and southwestern Louisiana, impacting data collection activities for the September report, so NASS will collect harvested acreage information in both states for a number of crops in preparation for the October report. Harvested acreage information will be collected from all producers surveyed in Louisiana for corn, Upland cotton, rice, sorghum, soybeans, and sugarcane; and in Texas for corn, Upland cotton, alfalfa hay, other hay, rice, sorghum, and soybeans. Hurricane Irma will impact next month's reports in Alabama, Florida, Georgia, and South Carolina for Upland cotton, peanuts, and soybeans.
The September World Agricultural Supply and Demand Estimate is forecasting increased corn production, greater feed and residual use, higher ending stocks, and lower prices between $2.80 and $3.60 per bushel. National Corn Growers Association (NCGA) president Wesley Spurlock says this just shows the importance of growing markets for corn "whether it be by protecting the Renewable Fuel Standard in Washington or building demand for higher blends around the country."
Corn used for ethanol for 2017/18 is projected down 25 million bushels at 5.475 billion, based on observed usage during 2016/17 and expectations of lower exports.