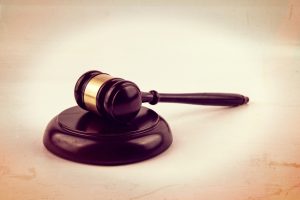 U.S. biofuels interests were pleased with an appeals court ruling Friday that 'EPA erred in how it interpreted the "inadequate domestic supply"
waiver provision' of the Renewable Fuel Standard in setting volume obligations.
The Americans for Clean Energy v. Environmental Protection Agency ruling by the court vacates EPA's decision to reduce the total renewable fuel volume requirement in 2016 and remands the rule to EPA for further consideration.
We hold that the "inadequate domestic supply" provision authorizes EPA to consider supply-side factors affecting the volume of renewable fuel that is available to refiners, blenders, and importers to meet the statutory volume requirements. It does not allow EPA to consider the volume of renewable fuel that is available to ultimate consumers or the demand-side constraints that affect the consumption of renewable fuel by consumers.
"We are still reviewing the decision, but the fact the court has affirmed our position that EPA abused its general waiver authority by including factors such as demand and infrastructure in a waiver intended to be based solely on available supply is a great victory for consumers and the RFS program," said Renewable Fuels Association president and CEO Bob Dinneen.
The National Corn Growers Association calls the ruling "a win for farmers, the biofuels industry, and consumers" which affirms that the EPA did not follow the law when it reduced the 2014-2016 renewable fuel volumes below levels intended by Congress. "The court held that EPA was wrong to interpret the phrase 'inadequate domestic supply' to mean 'inadequate domestic supply and demand.' We agree with the Court that effectively adding words to the law through this interpretation simply exceeds EPA's authority."
Americans for Clean Energy includes a number of organizations, including the American Coalition for Ethanol, BIO, Growth Energy, the National Corn Growers Association, National Sorghum Producers and the Renewable Fuels Association.