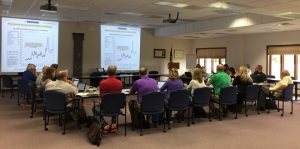 State and National Corn Grower Association (NCGA) staff recently met to conduct an in-depth, state of the ethanol industry analysis in Bloomington, Illinois at the offices of Illinois Corn. The goal was to discuss and review the ethanol plan constructed by the group last November.
The corn team reviewed ethanol production, demand and volume obligation scenarios under the Renewable Fuels Standard and discussed demand strategy for the future such as growing ethanol consumption through higher ethanol blends, increasing exports, expanding relationships with automakers and assuring a united approach with consistent messaging from corn farmers and other ethanol supporters.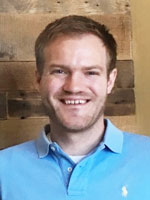 NCGA is also expanding its staff for ethanol creating the new position of manager of renewable fuels in the St. Louis office. Peter Magner brings a combination of experience in research, public policy and energy management to the job where he will provide key support to ethanol programs within the organization.
Magner most recently worked as a forest technician for the Duke University Forest. Previously, he also held other positions with the North Carolina League of Conservation Votes and the South Carolina Department of Health and Human Services. He earned a master's degree in environmental management from Duke University and a bachelor's degree in psychology from the University of Wisconsin at River Falls.