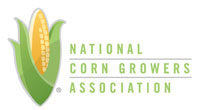 Members of the National Corn Growers Association (NCGA) Ethanol Action Team (ETHAT) were recently in Savannah, Georgia to talk about expanding demand for corn ethanol.
The agenda covered topics ranging from fuel dispenser infrastructure to sports marketing sponsorships, according to ETHAT Chair Paul Jeschke, who noted that there is a lot of excitement over the Trump administration's stated support for the RFS.
Chuck Studer of John Deere reported to the committee about the Ag Auto Ethanol Working Group's latest efforts to find common ground on octane with automakers under the Trump Administration. They also heard an update on Growth Energy's E15 branding research process and Prime the Pump's efforts to promote E15 and higher ethanol blended fuels in local markets.
Since ETHAT is assuming oversight of NCGA's sports marketing programs, the group also received an update on NASCAR and NCGA's newly launched sponsorship with the Renewable Fuels Association of the Crappie Masters Tournament Trail.