The American Ethanol No. 3 car hit tops speeds this weekend during the Hollywood Casino 400 at Kansas Speedway. The E15 fueled race car was recorded as the fastest on the track.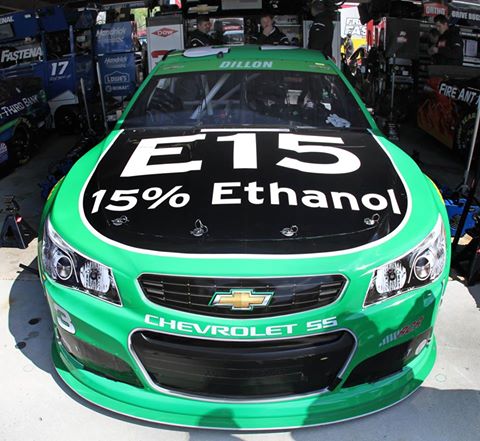 "We has a really fast American Ethanol Chevrolet. I was catching everybody in front of us," said Austin Dillon, American Ethanol driver.
While speed was on Austin's side, it was not enough to take him across the finish line first. After holding on to the fifth position for 20 laps, Dillon cut a right front tire and destroyed his race car on Lap 155. Yet despite how the race ended Greg Krissek, CEO of the Kansas Corn Growers Association said that the performance of NASCAR's fuel Sunoco Green E15 continues to demonstrate its benefits on the track.
Krissek told race fans during his interview with Motor Racing Network's Jeff Striegle, Joe Moore and Rusty Wallace that the NASCAR partnership has provided a great example for consumers to see E15 in action. He encouraged consumers to look for E15 at gas stations near them. Earlier this year new NASCAR-focused ethanol labels were unveiled making it easier for consumers to identify the fuel that NASCAR uses. Krissek added if they don't see E15, ask the retailer to look into offering the ethanol blend. For interested retailers across the country, there are programs available to help cover some of the infrastructure costs of adding mid-level and higher blends of ethanol.