Many initiatives were launched during the United Nations General Assembly in New York City including the launch of the Women in Sustainability, Environment and Renewable energy (WiSER) Initiative. Founded by Abu Dhabil's-based Masdar, a renewable energy company, and the Zayed Future Energy Prize, the goal is to empower women to be catalysts of innovation and the drivers of solutions to combat issues potentially aggravated by climate change including the need for renewable energy, clean water and access to food.
"As vital members of society, women are essential to building stronger and healthier economies. Nowhere is this need more important than in achieving a sustainable economic, environmental and energy future," said Dr. Sultan Al Jaber, United Arab Emirates Minister of State Chairman of Masdar. "WiSER aims to be both a platform for dialogue, new thinking and thought-provoking ideas, as well as a pathway for women to gain real-world experience and to build the skills necessary to be leaders of industry, and drivers of commercial solutions."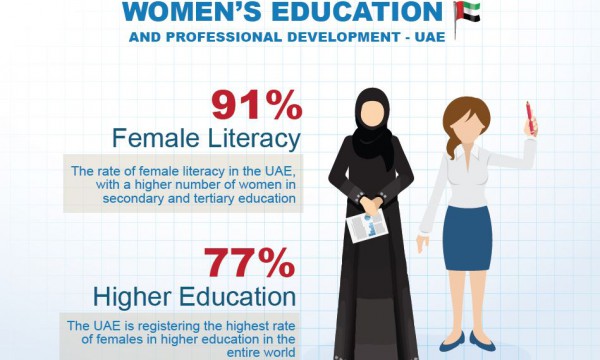 During the launch event at the Plaza Hotel, leadership from Masdar and the Zayed Future Energy Prize unveiled key elements of the WiSER initiative designed to promote the important role that women play in industries related to science, technology, engineering and mathematics (STEM). WiSER also announced that the group will convene regularly in cities around the world to encourage participation in these fields.
"The WiSER initiative plays a critical role in connecting networks and building relationships across different communities to improve decision-making for sustainable development," said Razan Al Mubarak, Secretary General of the Environment Agency Abu Dhabi (EAD). "To meet the challenges facing the global economy, women must occupy more decision making roles in government, engineering and science in order to meet our needs."
WiSER will partner with academic and research institutions, women's networking groups and corporate interests in to create education and training opportunities. Masdar and the Zayed Future Energy Prize also announced the members of the WiSER Advisory Council, who will oversee the implementation of the programs under the WiSER Initiative. The Advisory Council will serve as a global reference for the initiative on women's leadership and careers in sustainability, particularly related to energy, water and climate change.