A bipartisan bill was introduced in the U.S. House yesterday as a companion to the Fuel Choice and Deregulation Act of 2015 in the Senate.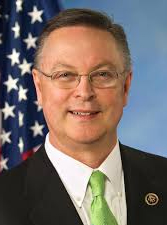 Congressman Rod Blum (R-IA), along with Congressman Ken Buck (R-CO), Congressman Collin Peterson (D-MN), and Congressman David Young (R-IA) are co-sponsoring the House legislation, which removes the burdensome restrictions placed on the ethanol marketplace by the Environmental Protection Agency (EPA), further encourages manufacturers and producers to develop new technologies, and equalizes the tax between liquid natural gas (LNG) and diesel fuel.
"It is time for the EPA to stop denying American consumers access to new fuels in the marketplace," said Rep. Blum. "This bill from Senators Paul and Grassley reduces unnecessary red tape while promoting competition, innovation, and fairness in the energy marketplace, and I look forward to working with my colleagues in the House and the Senate to move this measure forward."
The bill requires EPA to correct the disparity regarding Reid Vapor Pressure, which measures the evaporation rate of gasoline, in ethanol blends. E10 blends have a waiver allowing year-round sales throughout the country, but EPA has refused to grant E15 the same waiver meaning E15 can only be sold from June 1 to September 15 in the majority of the country. If the bill passes, more retailers would be expected to offer E15.
"Consumers should have year-round access to higher ethanol blends," said National Corn Growers Association president Chip Bowling. "This is the single largest regulatory hurdle standing in the way. We urge both the House and the Senate to step up, remove this hurdle, and expand consumer choice."