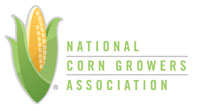 Corn growers are urging the Environmental Protection Agency (EPA) to keep its agreement on a court-enforced timeline for establishing the Renewable Volume Obligation numbers for 2014 and 2015 for the Renewable Fuel Standard (RFS).
"Congress created the Renewable Fuel Standard to help reduce our dependence on foreign oil and to provide cleaner domestic fuel choices for consumers and the EPA has finally provided additional clarity about their timeline for announcing the 2014 through 2016 renewable fuel requirements," said National Corn Growers Association (NCGA) President Chip Bowling. "We have expressed our concerns about the continued delays to the EPA, and we will be taking them at their word that they will adhere to this new deadline."
Under the consent decree and other commitments, the EPA will propose volume requirements by June 1 for 2015 and 2016 and will re-propose volume requirements for 2014 that reflect the volumes of renewable fuel that were actually used in 2014. By November 30, EPA will finalize volume requirements for 2014, 2015 and 2016, and resolve a pending waiver petition for 2014.
According to NCGA, if the RVO reduction took place as proposed by the EPA in November 2013, the price of corn was estimated to fall by as much as an additional $1.10. "With corn stocks high and prices low well into 2015's planting season, NCGA and its growers will continue to track progress on these deadlines and hold EPA accountable," said Bowling.