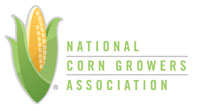 Two record corn crops and low prices for the grain – that's not the time the U.S. should be cutting the amount of ethanol to be mixed into the nation's fuel supply. That's the message coming from the National Corn Growers Association, as the group laments the fact that altering the Renewable Fuel Standard (RFS) couldn't come at a worse time.
"Corn ending stocks – the amount above and beyond current demand – are estimated at nearly 2 billion bushels this year, thanks to two back-to-back record harvests," said NCGA President Chip Bowling, a corn farmer in Maryland. "And with corn selling at low prices, any legislative attempt to cut one of our key markets will drive prices even further below cost of production. We have a policy that works well not just for the environment and energy security – but for the rural economy. We need to support farmers, not bankrupt them."
NCGA also shot back at an attempt in the U.S. Senate to attach an anti-ethanol amendment to the Keystone XL pipeline legislation, pointing out the many benefits ethanol brings and why it's an important part of the fuel supply.
"Corn ethanol is better for the environment than fossil fuels and has historically lowered the cost of filling our tanks by nearly a dollar," said NCGA Director of Public Policy Beth Elliott. "It has been proven that ethanol does not have an impact on the price of food. The Renewable Fuel Standard is working – creating clean, renewable, American-grown energy and good American jobs."
NCGA says it wants to work with the new Congress to support the RFS.