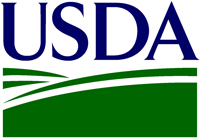 The U.S. Department of Agriculture released its initial assessment of the nation's corn crop for the coming year on Friday, calling for another record based on the March 31
Prospective Plantings report.
Corn production is projected at 13.9 billion bushels, up slightly from the 2013/14 record with higher expected yields more than offsetting the year-to-year reduction in planted area. The corn yield is projected at 165.3 bushels per acre, up 6.5 bushels from 2013/14, based on a weather adjusted yield trend model and assuming normal mid-May planting progress and summer weather.
Farm organizations welcomed the news but sounded a note of caution.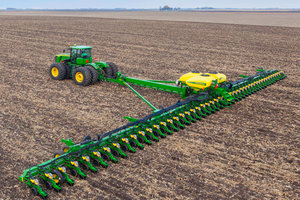 "America's corn farmers continuously strive to improve and, in 2014, they certainly will make their achievements evident should these projections be realized," said National Corn Growers Association Chairwoman Pam Johnson. "As farmers, we take great pride in our work and feel that the projections recognize our efforts. Yet, our optimism is tinged caution as we have all seen conditions change quickly and a crop shift course in a few short weeks."
"Farmers are still out there facing the reality of unpredictable weather as they work to get their crops in the ground, favorable weather during the growing season and then cooperative weather again at harvest time," added American Farm Bureau Federation crops economist Todd Davis. "There's still a long way to go before the crops are in the bin."
The USDA World Agricultural Supply and Demand estimate projects U.S. corn use for 2014/15 will be two percent lower than in 2013/14, while corn used to produce ethanol in 2014/15 is expected to be unchanged on the year with gasoline consumption expected to remain flat in 2015.