The ethanol industry knows that if it is going to be successful in the current political climate, they need to tell their personal ethanol stories. But this is easier said then done with the role of ethanol employees to produce fuel, feed and fiber – not be savvy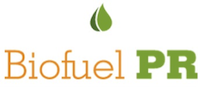 communicators. With several requests for help last fall from ethanol plants to help tell the Environmental Protection Agency (EPA) their stories as part of the 2014 proposed rules for the Renewable Fuels Standard (RFS), ethanol veteran Joshua Morby and alternative energy veteran and ZimmComm New Media writer Joanna Schroeder teamed up to form a unique partnership: Biofuel PR.
The new communications firm is the first and only of its kind dedicated to the biofuels industry and according to Biofuel PR Partner Joshua Morby, brings together expertise from two decades of experience working with ethanol trade associations, key stakeholders and legislators to offer the biofuel industry a new communications solution.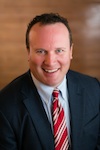 Morby notes that there are a number of effective national trade and industry organizations that are doing a great job developing messaging, framing the issues and providing content. But while the associations allow their members to utilize their materials in the local market, many ethanol plants just don't know how.
"The challenge that exists is the missing link at the local level. There's no argument about the need for activity in communities across the country. The issue has always been who at the biofuels plant is tasked with telling the local story. That's where we come in," says Joshua.
Not only is enhancing a biofuel plant's message in the local community important, but DF blogger and communications expert Joanna Schroeder notes that as a writer looking for new and intriguing angles, its hard to find great personal ethanol stories. But when she does, they receive great coverage around the world of the web.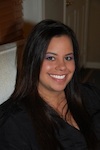 "If there is one thing I understand, it's that the role of a biorefinery is to produce renewable, cost competitive biofuels and byproducts – not to be communication experts," explains Schroeder, Biofuel PR partner. "Our firm is able to serve in this role and take the lead on telling Americans the personal and often emotional stories about what the biofuels industry means to them, their families and their communities. Since I am always looking for the story, I know how to help biofuel plants better tell their stories and as a result, help gain awareness and support for ethanol around the country."
Granite Falls Ethanol was one of the plants assisted by Biofuel PR during the EPA comment period.
"The team at Biofuel PR was helpful to us in our efforts to motivate local supporters and members of our community during the RFS comment period," says Granite Falls Ethanol General Manager Steve Christiansen. "Biofuel PR understands our industry, the local communities were we live and operate as well as the world of communications."