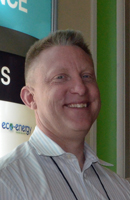 Exports of both ethanol and the animal feed co-product distillers dried grains (DDGs) are important for Patriot Renewable Fuels, located near the Quad Cities and not far from Chicago.
Patriot commodity manager Judd Hulting attended a trade mission with the U.S. Department of Commerce and the Renewable Fuels Association (RFA) to Brazil last fall. "It's just another outlet for our 200 or so investors," he says. "We are actually close to 100% dependent on the export market for our distillers grains so branching out both in the ethanol and the DDG market is very important for our profitability going ahead." Interview with Judd Hulting, Patriot Renewable Fuels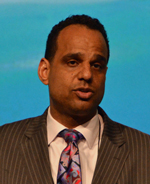 RFA General Counsel Ed Hubbard led that mission to Brazil last fall and talked about it during a panel at the National Ethanol Conference on Expanding the Global Marketplace for U.S. Ethanol.
"We had a very successful mission opening new business for individuals that participated," said Hubbard. "We are the global leader in ethanol production, producing 57% of the world's output."
Hubbard noted that U.S. ethanol exports surged to 82.4 million gallons in November, with large volumes finding their way into new or emerging markets such as China and India, as well as the Philippines, Tunisia, Panama, and Mexico. Ethanol exports totaled 621.5 million gallons in 2013, the third-highest annual total on record. Comments from RFA General Counsel Ed Hubbard
Also on the export panel were:
Eco-Energy CEO Chad Martin – Comments from Chad Martin, Eco-Energy DATAGRO Consulting president Plinio Nastari – Comments from Plinio Nastari, DATAGRO U.S. Department of Commerce trade specialist Cora Dickson – Comments from Cora Dickson, US Commerce Dept.
2014 National Ethanol Conference Photo Album