The ethanol and corn industry is outraged over the Environmental Protection Agency's (EPA) proposed 2014 renewable fuels volumes as part of the Renewable Fuel Standard (RFS). The renewable fuel category, of which the majority is comprised of corn-based ethanol, is proposed at 15.21 billion gallons.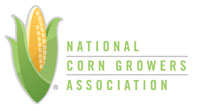 "This recommendation is ill-advised and should be condemned by all consumers because it is damaging to our tenuous economy and short-sighted regarding the nation's energy future," said NCGA President Martin Barbre, who said the proposed number would reduce volumes for corn-based ethanol. "Agriculture has been a bright spot in a failing U.S. economy, but current corn prices are below the cost of production. EPA's ruling would be devastating for family farmers and the entire rural economy."
The proposed rule caps corn-based (or conventional) ethanol at 13 billion gallons. These proposed volume obligations are a drastic reduction from the mandated RVOs in statute, according to Barbre. This proposed rule cuts 1.4 billion gallons from the conventional ethanol cap that was set at 14.4 billion gallons.
He also noted the EPA proposal will make investments in new biofuels plants very risky, stagnate investment in infrastructure by petroleum marketers and send the wrong signals to automakers who want more direction on where they should be spending millions of targeted investments on research and development.
Brian Jennings, executive vice president for the American Coalition for Ethanol (ACE) said of the proposed rule, "There is nothing positive that can be said about EPA's proposal to unnecessarily restrict sales of ethanol-blended

fuel in 2014. This proposed rule will increase pump prices, drain billions of dollars from consumer pocketbooks, and transfer billions more to oil company profit statements. EPA's proposal fundamentally betrays this Administration's commitment to clean renewable fuels and caves to Big Oil demands to put a ceiling on ethanol use."
"We are deeply disappointed in EPA and will try to help them come to their senses before the final rule is published, by helping the Administration better grasp the role E15 and E85 can play in meeting the 2014 RFS" continued Jennings. "This proposal likely violates the law, would shut down biofuel facilities, put Americans out of work, and chase investment in advanced biofuel overseas to our competitors."
Jennings also noted that the proposed rule sets a dangerous precedent by taking the teeth out of the most consequential policy Congress has ever enacted to reduce greenhouse gas emissions of transportation fuel, a sentiment that others in the ethanol industry agree with.
Barbre indicates that the proposal as it stands would also hurt American farmers. According to the latest USDA projections, the 2013 corn harvest will be a record 14 billion bushels. As a result of this record, corn prices are falling and currently stand close to where they were when the RFS was enacted in its current form in 2007. While corn prices have returned to previous levels, the cost of producing the crop has continued to increase. In 2012, it cost $655 per acre to plant corn. Based on this year's projected yields, a farm price of $4.25 per bushel would be required to cover production costs.
The psychological impact of EPA's proposal is anticipated to push corn prices well below the cost of production. To further put this into perspective, if corn prices dropped to $3.50 a bushel farmers and the rural economy would lose more than $10 billion explained Barbre.
"A shock of this magnitude to agriculture markets would send ripples throughout the entire economy. Congress must carefully weigh the ramifications any changes to the RFS would have on agriculture and related industries. The U.S. economy and consumers can ill afford a downturn in this sector," Barbre added. "EPA is making a conscious decision to limit ethanol's access to the market even with the significant price advantage of ethanol compared to gasoline."