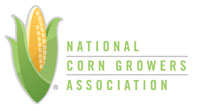 The National Corn Growers Association (NCGA) is weighing in on the speculation about what the 2014 volume requirements for the Renewable Fuel Standard (RFS) might be.
NCGA president Martin Barbre, a corn grower from Illinois, says the statute currently calls for corn starch ethanol to account for 14.4 billion gallons, an amount that can easily be provided by the industry.
"Across the country right now, our nation's corn farmers are harvesting what the USDA and others are estimating to be the largest corn crop ever," said Barbre. "We're looking forward to not only meeting all needs for food, feed and fuel, but to ensure ending stocks, or surplus, of nearly 2 billion bushels. Those who want to reduce how much corn ethanol is in the RFS for 2014 need to realize the tremendous productive capacity of the American farmer to meet all needs."
While this week's supply and demand report is delayed because of the partial government shutdown, as of last month USDA was estimating increased amounts of corn to be available for feed, ethanol and export uses – and 1.9 billion bushels in ending stocks.
The last USDA estimate of the 2013 corn crop forecast 13.8 billion bushels of corn will be harvested this fall, for a total available corn supply of 14.5 billion bushels – more than 2.5 billion bushels more than the corn available last year.
"The fact is, while we are doing our part to grow the corn needed for the RFS, others have not been doing their part to expand the infrastructure to meet the standard," Barbre said.