There are very mixed emotions with the European Union's (EU) vote on the biofuels and indirect land use change (ILUC) that took place earlier this week. The EU voted for 6 percent cap. In October of 2012, MEPs (Members of the European Parliament) were voting to cap the amount of land-based and food-based biofuels used in transport fuel. In October, the cap of 5 percent on the amount of food that can be used to meet the overall 10% target for renewable energy in transport by 2020 was proposed. Since then, a cap of 6.5 percent was also offered.
The 6 percent cap voted for by MEPs represents an increase on the current figure of 4.5 percent. They also voted to recognize the link between biofuel production and the destruction of forests and other landscapes, (i.e. indirect land use change or ILUC) but not until 2020. And backed a 2.5 percent target for so-called second generation biofuels – made from non-food sources such as agricultural waste, sewage and algae.
UNICA, the Brazilian sugarcane industry association was pleased with the final vote – sugarcane ethanol is considered an advanced biofuel in the U.S. as well as in Europe.
"UNICA very much appreciates the efforts over the past several months of Members of the European Parliament to push for the consumption of biofuels that have the highest environmental credentials and technical performance," said UNICA CEO, Elizabeth Farina. "UNICA is pleased to see MEPs voted Wednesday to approve measures to incentivize the production of more advanced biofuels, including those made from bagasse and straw," she said.
A 2.5% sub-target for promoting the production and consumption of advanced biofuels in transport fuel, as voted by the European Parliament, is a step in the right direction, added Farina.
"UNICA also applauds the European Parliament's rejection of proposals that would have applied protectionist measures and made it difficult, if not impossible, for sustainably, EU-compliant biofuels produced in non-European Union nations to be legally counted toward meeting EU renewable energy and fuel quality requirements," added Geraldine Kutas, Head of International Affairs at UNICA. "However, it is unfortunate that the Parliament gave into biofuel critics' pleas to put an arbitrary, 6% cap on the use of all food-based biofuels."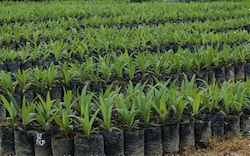 However, groups like ActionAid say the vote is a "kick in the teeth for millions of people facing hunger". "MEPs from across Europe turned their backs on the world's poor, as well as their own constituents by voting for a reform of biofuels legislation that will continue to encourage food being used for fuel, therefore driving hunger and land grabs in Africa," said Nuria Molina, ActionAid's Director of Policy and Campaigns.
"They voted for a 6% cap on biofuels which compete with food, which would allow enough food to be burnt in Europe's cars to feed more than 200 million people every year. "However some progress was made as at least MEPs voted to acknowledge the role that biofuels have in causing hunger and contributing to climate change," Molina added.
Organizations that produce first generation biofuels are also disappointed, especially with the vote to keep ILUC in as a component of the determination of sustainably related to the 6 percent.
The decision was still be approved by EU governments before it becomes law.