Congress is preparing to return to work and renewable fuels will be top of mind at their return with debate still ongoing around the Renewable Fuel Standard (RFS) as well as the need to pass a bi-partisan FAARM bill before the end of September.
Fuels America recently brought together several renewable fuel experts held a call to discuss the progress the renewable fuel industry has made over the summer. In addition, the experts took a look ahead to issues that will both help and hurt the industry.
Panelists included Delayne Johnson, Quad County Corn Processors, Bob Dinneen, CEO and President of the Renewable Fuels Association (RFA), Tom Buis, CEO of Growth Energy, and Paul Bertels, Vice President of Production and Utilization, National Corn Growers Association.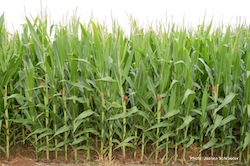 Dinneen noted that as he traveled this summer around the Midwest how he saw fields of corn. This, he said, is undermining Big Oil's "food versus fuel" argument that he called a "canard". He pointed out that both the United States Department of Agriculture (USDA) and United Nations (UN) have both come out in the past few weeks with reports that food inflation is really low.
Tom Buis noted that part of what the RFS debate is about is the movement to second generation biofuels (ethanol plants are beginning to co-locate second gen technologies with first gen technologies). Everyone knew, said Buis, that when the RFS was passed, the country would have to move to higher blends to achieve the 36 billion gallon goal. He said that if Big Oil can keep the so-called blend wall from being cracked they can go to Congress and say the RFS isn't working. However, Buis noted that as consumption of biofuels increases, investments and technology developments in second generation biofuels will increase – a move that will continue to erode Big Oil's market share.
To learn more about the continued biofuels debate in DC, listen to the full press conference here: Renewable Fuels Fall Preview