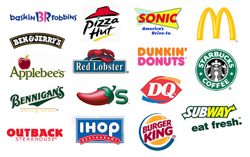 The National Council of Chain Restaurants (NCCR) today announced a new campaign focused on repealing the federal Renewable Fuel Standard (RFS) and the ethanol industry is biting back.
Renewable Fuels Association president and CEO Bob Dinneen says the restaurants just want to fatten profits while denying that it is energy that supersizes food costs. "Here's a hot, heaping serving of the truth: Chain Restaurants, livestock producers, and grocery manufacturers are trying to protect cheap, government subsidized corn which allows them to keep more profit in their pockets," said Dinneen. "They should instead be praising the RFS which has helped lower gas prices by $1.09 a gallon in 2011 thus allowing more Americans the disposable income to eat out regularly and cruise through drive-thru windows when hungry."
"If the NCCR is looking for the culprits behind increased food costs they should look no further than the mirror and at their supporters at Big Oil who have relentlessly pursued the efforts to repeal the Renewable Fuel Standard," said Growth Energy CEO Tom Buis. "It seems the NCCR's end game is to blame the ethanol industry and revert to the days of cheap, government subsidized corn, which, astonishingly, they believe they are entitled to, so that they can earn higher profits at the expense of our nation's consumers and farmers."
The Senior Vice President for the American Coalition for Ethanol (ACE) Ron Lamberty noted that corn prices add very little to the price of food at retail. "At its highest price, corn represented a little more than 20 cents of the cost of a quarter-pound burger, and maybe a nickel of the cost of a large soda," said Lamberty. "All of these organizations need to realize that their customers don't have as much to spend on food because they're spending it on gas, and gas prices will only get higher if groups like NCCR are successful in being co-opted by the oil lobby to protect big oil's fuel monopoly."
The NCCR campaign, called "Feed Food Fairness: Take RFS Off the Menu," urges Congress to pass the Renewable Fuel Standard Elimination Act (H.R. 1461) – introduced by Rep. Bob Goodlatte (R-VA) which would repeal the federal RFS mandate.