The National Corn Growers Association has created a simple website that offers just the facts about ethanol.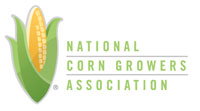 The website EthanolFacts.com offers information about E15, food versus fuel, energy security, jobs in rural America and more. There is a lot of discussion about ethanol these days, and plenty of need for a look at the facts. That's why the National Corn Growers Association has created the EthanolFacts.com website as a simple place to get the facts and links to a lot more information about our favorite domestic renewable fuel.
"For years, NCGA has been at the forefront of promoting ethanol as an important choice for today's drivers, who are demanding fuels that are not only cleaner-burning, but powerful and made right here in the United States," said Chad Willis, a Minnesota corn farmer who serves as chairman of NCGA's Ethanol Committee. "EthanolFacts.com provides the key information to people who want to know the simple truth about a very complex subject so they can continue the conversation about how farmers are not only helping feed the world, but fuel it, too."
EthanolFacts.com was designed for simplicity and clarity on a number of platforms, especially mobile platforms such as tablets and smartphones – and NCGA also has print versions available.