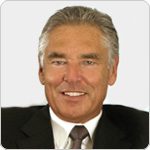 The Chairman of Nestle, who just so happens to sit on the board of ExxonMobil, Peter Brabeck-Latmathe, lambasted global leaders for their support of "immoral" biofuel policies that are starving millions around the world earlier this week. In particular, he attacked the Obama administration for promoting corn-based ethanol and reserved no kind words for U.S. Agriculture Secretary Tom Vilsack who he claimed is making "absolutely flabbergasting" claims for America's ability to produce food, feed and fiber.
This beat-down occurred during his speech at the Council on Foreign Relations (CFR) in New York and was published by The Independent. During his presentation he said, "Today, 35 per cent of US corn goes into biofuel. From an environmental point of view this is a nonsense, but more so when we are running out of food in the rest of the world."
Brabeck-Latmathe continued, "It is absolutely immoral to push hundreds of millions of people into hunger and into extreme poverty because of such a policy, so I think – I insist – no food for fuel."
The fuel versus food debate has been raging for several years. For each report that debunks the theory, another is published that places primary blame on rising food costs at the feet of America's corn and ethanol industries. Yet, scores of economists have publicly acknowledged while there are dozens of factors that affect food prices, the current spike is being driven by speculators, a global increase in demand for protein and the unrest in the Middle East to name a few reasons.
National Corn Growers President Bart Schott responded to Brabeck-Letmathe's comments. "It is scandalous, ludicrous and highly irresponsible for the chairman of a global conglomerate that tripled its profits last year to talk about higher corn prices forcing millions into starvation. Perhaps if Nestle is so concerned about food prices, its board will consider putting more of their $35.7 billion in 2010 profits back into poor communities. Just their profits alone represent more than half the entire farm value of the 2010 U.S. corn crop."
Schott continued, "It's time for the food processing industry, which has been using higher grain prices to justify its price increases, to explain to hungry families why they have to eat less so those who can afford company stock can make more money. Profiteering off world hunger needs to end,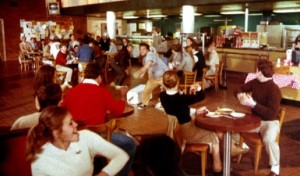 and that is what is truly immoral. If there is a 'food versus fuel' crisis it exists because families are being forced to decide which of the two they can afford, gasoline from Big Oil or food from companies like these. That's something I challenge Nestle to step forward and help alleviate. They certainly can afford it."
Ironically, Nestle has its own brand problems – especially related to its use of water resources (Brabeck-Letmathe accused the biofuels industry of using too much water) and links to baby deaths in Africa and Burma as a result of its infant formula. In 2007, Brabeck-Letmathe was given the "Black Planet Award" for the company's "irresponsible marketing of baby food contaminated by genetically manipulated nutrition, their tolerance of child labour and monopolisation of water resources."
Today, Nestle is actively lobbying for European leaders to curb their biofuels policy even in the wake of many country's commitments to reducing CO2 emissions.
So what lesson have we learned here? Maybe you should have a clean plate before you start throwing food at others.