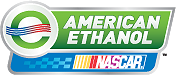 American Ethanol has entered into a sponsor partnership with Richard Childress Racing and its No. 33 Chevrolet driver, Clint Bowyer, for the 2011 NASCAR Sprint Cup Series season.
American Ethanol will be the primary sponsor of the No. 33 Chevrolet car at the June 5th Kansas Speedway 400 and an associate sponsor of the car for the rest of the season. Bowyer, who is a native of Kansas, will serve as an official spokesman for American Ethanol this season.
"Born and raised in the Midwest, it's truly an honor to support American farmers as they strive to develop energy independence for our country," said Bowyer. "I look forward to representing American Ethanol both on and off the track beginning this weekend in Daytona."
Growth Energy and the National Corn Growers Association are the primary organizations behind the creation of American Ethanol, the coalition that signed a partnership agreement with NASCAR to promote the use of domestically-produced ethanol from both corn and cellulosic biomass.