The 53rd running of the Daytona 500 is around the corner, February 20, to be exact, and when this event takes place, it will mark the beginning of a new era – the era of NASCAR running on Sunoco Green E15. This 2011 season, all three national NASCAR series will be running on this American made, American produced fuel and as this famous race nears, NASCAR took the opportunity to welcome the new fuel and National Corn Growers Association (NCGA) to the family.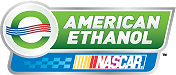 "NASCAR is very proud to welcome as partners the hard-working family farmers all over the United States who grow the corn that will be used in our new Sunoco Green E15 fuel," said Brian France, Chairman and CEO of NASCAR. "We are happy our sport can play a part in creating jobs and fostering energy independence by using a renewable fuel grown and produced in America."
Last year NASCAR announced that it would be switching to Sunoco Green E15, a 15 percent ethanol blend made with corn grown in America. Shortly thereafter, the league announced its partnership with the American ethanol industry that includes Growth Energy and the NCGA.
During a press call this morning, I asked how much E15 would be used in all three series. Jim O'Connell, Chief Sales Officer for NASCAR said that since this was the first year to use the fuel, he was unsure of the total number of gallons that would be used. However, he stressed that he was "absolutely sure it would be American grown, American produced ethanol."
Darrin Ihnen, NCGA's Chairman and a corn farmer from Hurley, South Dakota, also said during the call that they are excited about this opportunity to educate motorists and NASCAR fans at race tracks around the country about the great work American corn growers are doing in feeding and fueling the world. He said that ethanol will be extremely visible as it races around the track and in addition they will support their on-track campaign with high-profile TV ads as well as a strong grassroots campaign that will include American farmers on the track answering consumer questions about the fuel. NCGA will work closely with Growth Energy on their educational and promotional activities.
"The goal is to bring ethanol's positive messages from job creation to cleaner air to consumers. When people hear a message like 'American Ethanol: Trusted By NASCAR,' that carries a lot of weight and adds to ethanol's credibility and reputation," concluded Ihnen.
Listen to NCGA's NASCAR Partnership Press Conference here: NCGA Partners With NASCAR