The ethanol industry praised USDA Ag Secretary Tom Vilsack today and expressed gratitude for his department's commitment to fulfill the administration's goal of transitioning to renewable energy. This morning at the Press Club in DC, Vilsack announced a series of measures aimed at supporting the rural economy and reducing dependence on foreign oil that include support for corn-based ethanol.

"The Obama Administration has shown strong leadership on the issue of domestic biofuels, putting forward a vision that recognizes the importance of the existing industry and the potential of new technologies. Domestic ethanol production is one of the few bright spots in a gloomy economic forecast, providing tens of thousands of jobs in hundreds of rural communities all across the country," said Renewable Fuels President and CEO, Bob Dinneen. "By expanding the scope of American ethanol production to include new feedstocks from grasses to wood waste to algae, the industry can extend the benefits seen in rural America to every corner of the country.
As part of the announcement, Vilsack said the USDA would reinstate the Biomass Crop Assistance Program. Another important initiative would encourage the installation of blender pumps.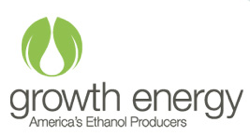 "If we truly want to reduce our dependence on foreign oil, create jobs and improve our environment, we need to ensure that our entire vehicle fleet and fuel infrastructure are ready to use expanded U.S. ethanol production. Each additional flex fuel vehicle and blender pump gives consumers the option of filling up with clean, renewable ethanol to create a more secure energy future for this country," remarked Tom Buis, the CEO of Growth Energy.
While the National Corn Growers Association (NCGA) support all the initiatives laid out in USDA's plan, they also called for the passage of the soon to expire tax credit.

"Because time is very short before the current Congress ends, we urge lawmakers to take the importance of this initiative to heart and move quickly," said NCGA President Bart Schott, a corn grower from Kulm, N.D. He and other officers were present for Secretary Vilsack's remarks. "While we support several broad efforts to extend the availability of higher blends, especially pressing is the extension of the Volumetric Ethanol Excise Tax Credit and other tax provisions to help ensure that current ethanol goals are met predominantly with domestic sources."
The American Coalition for Ethanol (ACE) seconded NCGA's call for the passage of tax credits but also stressed that the industry agrees that the tax provisions need to be reformed and as such, are ready to work with legislators to do just that.

"We also appreciate that Secretary Vilsack is encouraging Congress to ensure that important ethanol tax incentives do not expire this year, with the important jobs in rural America that depend up on a strong ethanol industry," said ACE Executive Vice President Brian Jennings. "ACE agrees we need to embrace a reform platform concerning the tax credit going forward, as long as reform of ethanol tax incentives is accompanied with longer-term tax code certainty for ethanol producers and meaningful market access to ethanol through blender pumps and Flexible Fuel Vehicles. We are pleased to work with the Obama Administration on these goals."
However, the Brazilian Sugarcane Industry Association (UNICA) was not as gushing of the speech as the domestic ethanol industry.
"I liked Secretary Vilsack's 2006 speech better where he called for America to put aside parochial interests and challenge its renewable fuels industry to be innovative and creative – and specifically called for eliminating protective measures like the tariff on imported ethanol.  Eliminating that tariff will benefit Americans by reducing fuel prices and encouraging greater energy diversity," said Joel Velasco, UNICA Chief Representative of North America.
You can read Secretary of Ag Tom Vilsack's speech in full here.