While many retailers across the country will look at offering consumers mid-level blends of ethanol now that the EPA has approved the use of E15 for cars and light duty trucks manufactured after 2007, North Dakota already has a competitive edge. Since May of this year, 60 blender pumps have been installed in the state with the help of the North Dakota Corn Growers Association and the North Dakota Department of Commerce.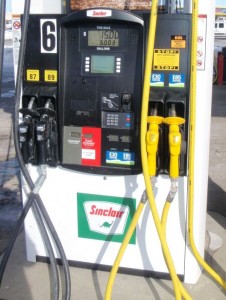 "The blender pump program has partnered our eastern corn fields with the western oil fields of North Dakota and will be a model for the rest of our nation to become less dependent on foreign oil," states Tom Lilja, Executive Director of the North Dakota Corn Growers Association.
The state's blender pump program provides retailers a $2,500 grant per pump from the North Dakota Corn Council and the state offers an additional grant of $5,000. In addition, the "Blend Your Own Ethanol" campaign is also aiding retailers with installation. The BYO Ethanol Program is jointly executed by the American Coalition of Ethanol and the Renewable Fuels Association and is also supported by the National Corn Growers Association and several state corn grower organizations.
"The use of biofuels is growing rapidly in this country, and we are happy to be able to supply these different fuel options to our customers," said Kent Satrang, CEO of Petro Serve USA and one of the retailers who has taken advantage of the state grants for retailers to install blender pumps.
Blender pumps typically offer consumers mid-level ethanol blends including E20 (20 percent ethanol/80 percent gas), E30 and E40. Most pumps also offer E10 as well as E85 and now that E15 is approved, many retailers may add that to their fuel mix. To ensure consumers who don't have flex-fuel vehicles don't unknowingly fill their tanks with mid-level ethanol blends, the pumps are clearly labeled.