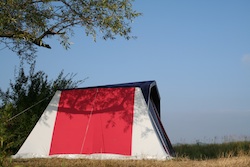 The anti-ethanol camp has exited their tents today to hold a press conference against the suggested changes to VEETC and the ethanol tariff that the ethanol industry proposed last week. In response, the four organizations that are leading the charge to create a new road map for ethanol have jointly responded to the attack.
In a statement released today from the American Coalition for Ethanol (ACE), Growth Energy, the National Corn Growers Association (NCGA), and the Renewable Fuels Association (RFA) the groups focused on ethanol's successes and benefits. "America's ethanol industry has been an undeniable success, creating hundreds of thousands of jobs and reducing our nation's reliance on foreign oil. These groups that have repeatedly attacked ethanol without validation would leave America with just one course of action: increasing our addiction to foreign oil."
The groups continued by pointing out that ethanol has 'paid dividends' and 'returns more to the federal government in the form of tax revenue than is spent in investment'. They also noted that ethanol has helped the country save billions of dollars in foreign oil expense.
"Constantly pining for fictional fuels or seeking to keep America hooked on the oil standard runs contrary to the desire most Americans have to become energy independent. Instead of facts or new approaches, these groups are recycling tired rhetoric that does nothing to help solve America's energy problems," the statement continued.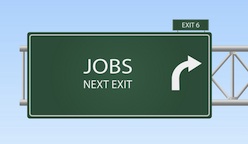 In the statement, the groups highlighted some key points:
• A global perspective is important. Global coarse grain supplies are nearly unchanged, the USDA reports, with lower U.S. supplies offset by increased foreign coarse grain production.
• As of Oct. 3, only 37 percent of the U.S. corn crop was harvested. Much of what has been harvested to date was in the areas most adversely impacted by the summer weather. There is potential for an upward adjustment in the overall production number as the harvest is completed.
• For the first time, distillers grains availability will displace more than 1 billion bushels of corn in domestic livestock rations this marketing year, providing a high-quality, high-value feed product for livestock producers, both in the United States and abroad.
Ironically, the proposal that the groups have presented would eventually phase out all subsidies/taxes once ethanol has complete marketplace access through widespread blender pumps and flex-fuel vehicle availability.
One last area of concern for the ethanol producers is that they believe the anti-ethanol camp will once again accuse ethanol of raising food prices. Therefore the group took a preemptive strike by saying, "It's not surprising that the corporate interests which have profited by hiking the grocery bills of everyday American families would continue to promote the widely-disproven 'food versus fuel' fiction. It is sadder to see the other groups be so misled as to think that domestic ethanol is anything but a job-creating, renewable, clean-burning fuel."