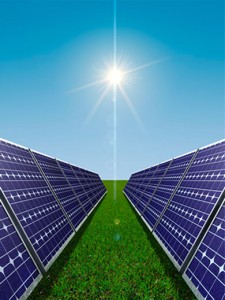 Today, PSEG Solar Source announced that it has completed an acquisition from juwi solar inc. of two utility-scale solar projects to be located in Florida and Ohio. PSEG also announced it is developing a solar project in New Jersey. Combined, these three solar projects will have a total capacity of nearly 30 megawatts and are scheduled to be completed by the end of 2010.
juwi solar will provide the engineering, procurement, construction, and initial operation and maintenance for the projects in Florida and Ohio. Specifically, the projects include a 15.0 MW DC (direct current) solar farm on 100 acres in Jacksonville, Florida, and a 12.0 MW DC solar farm on 80 acres in Wyandot, Ohio. In addition, a third project is underway in the Mars Solar Garden, a 2.2 MW DC facility located on 18 acres adjacent to Mars Snackfood's U.S. headquarters in Western New Jersey.
All three projects utilize thin film panels provided by First Solar and will be ground-mounted. The projects together will include 380,000 solar panels and represent approximately a $100 million investment by PSEG Solar Source.
"PSEG Solar Source is pleased to have established a relationship with juwi solar on these projects," said Diana Drysdale, who heads PSEG Global's solar business. "PSEG Solar Source will continue to seek opportunities throughout the U.S. to help address climate change and help states meet their solar and renewable targets."
Another project of interest is PSEG's regulated gas and electric utility in New Jersey called PSE&G. This project consists of an 80 MW Solar4All program that involves attaching solar panels to 200,000 utility poles.