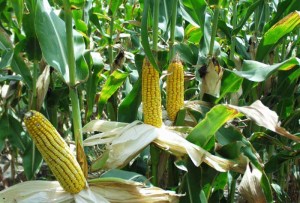 It's not too late to get your early bird discount when you register by August 4th for the National Corn Growers Association's Corn Ethanol Land Use Conference. This two-day event will be held in St. Louis on August 25-26 and will discuss the land use and climate impacts of corn ethanol.
Registrants can participate in a myriad of topical sessions including land use change, nitrous oxide, new technologies and their effect on greenhouse gas emissions, domestic and international yields, satellite data and land conversion greenhouse gas emission factors, defining renewable biomass, and distillers grains.
"This conference provides a unique opportunity to get the latest information on land use from some of the most prominent experts in industry and academia. We are fortunate to have speakers representing each of the various models used in developing the rules implementing the new Renewable Fuel Standard," said Jamey Cline, NCGA Director of Biofuel Programs.
Newly confirmed presenters at the conference include Steven Del Grosso, Colorado State University; Dr. Bruce McCarl, Texas A&M; Nancy Harris, Winrock International; Keith Kline, Oakridge National Laboratory, and Ken Copenhaver, University of Illinois, Chicago.
The cost os $250 per person and registration is available online.