As the week came to a close last Friday, 39 U.S. senators sent a letter to EPA Administrator Gina McCarthy calling on the EPA to step up on the Renewable Fuel Standard (RFS). The letter urged the EPA to ensure the final 2017 RFS rule "promote[s] growth in the U.S. biofuel sector and capture economic opportunity rather than drive investment overseas." The 2017 proposal calls on refiners to blend 14.8 billion gallons of conventional biofuels in 2017, slightly below the 15-billion-gallon level envisioned by Congress when it expanded the RFS in 2007.

"We thank the lawmakers for their leadership to ensure EPA finalizes a strong RFS that gets the program back on track. In proposing a lower conventional biofuel target for 2017, the EPA is catering to the oil industry by relying upon an illegal interpretation of its waiver authority and concern over a blend wall that the oil industry itself is creating," said RFA President and CEO Bob Dinneen who last week testified on behalf of the RFS during the Energy and Power Subcommittee Hearing. "The RFA has demonstrated just how easy it would be for obligated parties to reach the 15 billion gallon statutory volume for conventional biofuels next year—through rising gasoline demand, increased E15 and E85 and 2 billion surplus renewable identification numbers available to refiners."
Dinneen added, "Meantime, continued uncertainty has caused investments in new technology and advanced biofuel to languish or move overseas. It's time EPA follows the statutory requirement and increase the conventional biofuel target to 15 billion gallons."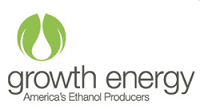 Emily Skor, Growth Energy CEO, who gave her first keynote speech to thousands of attendees last week at the Fuel Ethanol Workshop, also commended the senators for their RFS support. "We must not turn back the clock on the progress we have made, and commend these Senators for protecting America's security and economy through the RFS. The EPA must return stability to this policy to ensure that we keep America moving forward. The RFS decreases our dependence on foreign oil, improves our environment by reducing harmful emissions and displacing toxic chemicals found in gasoline, and gives American consumers a choice of a less expensive, higher performing fuel.
The RFS is our nation's most successful energy policy. We stand united with this group of bipartisan Senators in sending a message to EPA that our support for this policy is unwavering, and that EPA must set the final RVO volumes to 15 billion gallons as Congress intended," Skor concluded.

Comments for the proposed 2017 and 2018 RFS rules are being accepted until July 11, 2016. Click here for information on how to submit your comments.