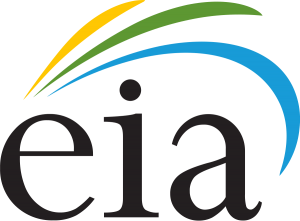 Starting with the Weekly Petroleum Status Report released on June 1, 2023, with data for the week ending May 26, 2023, the U.S. Energy Information Administration (EIA) will begin showing Fuel Ethanol and Motor Gasoline Blending Component exports estimates separate from Other Oils exports estimates.
The Renewable Fuels Association (RFA) welcomed the announcement after advocating over the past decade for the inclusion of ethanol export estimates in EIA's weekly report to provide market participants with a more complete picture of current supply/demand conditions.
"This is a critically important improvement to EIA's Weekly Petroleum Status Report. A major data gap is finally being filled," said RFA President and CEO Geoff Cooper. "For years, the exclusion of ethanol export data in EIA's weekly report created uncertainty and put ethanol buyers and sellers at a disadvantage in a competitive marketplace. Historically, ethanol export estimates have lagged other ethanol supply and demand data by 6-8 weeks, leaving market participants in the dark regarding overall ethanol consumption conditions. At long last, EIA is adding the missing puzzle piece to provide the market with a complete picture."
RFA began pressing EIA to add ethanol export data to the weekly report in 2011, as rising export volumes began to represent a significant component of ethanol's supply and demand balance. Most recently, RFA's Chief Economist Scott Richman sent a letter to EIA Administrator Joseph DeCarolis again urging the agency to add weekly ethanol export data. After sustained engagement and communications between RFA, EIA, and other stakeholders over the years, EIA has now secured approval to add ethanol exports to its weekly regime.