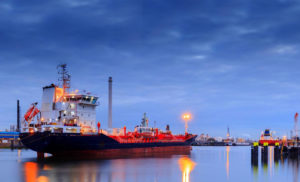 According to the latest Renewable Fuels Association trade analysis, U.S. ethanol exports in March increased by 27% to a ten-month high of 132.3 million gallons (mg). Canada was the top destination for the 24th consecutive month with 43% share of March exports at 56.6 mg, a 34% bump over February, representing the largest monthly volume of U.S. ethanol exports to a single country to date.
Other major global customers in March included India (22.8 mg, up from zero to a 13-month high), the European Union (12.8 mg, +104%), the United Kingdom (8.7 mg, -11%), Peru (7.9 mg, +89% to an 11-month high), and Mexico (5.9 mg, +9%). Notably, exports considerably curbed to South Korea (5.2 mg, -50%), the Philippines (2.2 mg, -62%), and Jamaica (2.1 mg, -67%), while Brazil again remained essentially absent from the market with a 16% tariff on U.S. ethanol in place. Year-to-date U.S. ethanol exports total 354.1 mg, lagging 10% behind last year at this time and marking the smallest first-quarter exports since 2016.
March U.S. exports of dried distillers grains (DDGS) were 17% higher at 898,086 metric tons (mt) and Mexico remained the number one destination for the ninth consecutive month, with imports tallying 209,812 mt, a 23% leap over February volumes and a ten-month high.
Mexico, South Korea (127,685, +7%), and Turkey (103,346 mt, +153%) together captured half of our global market in March. Indonesia (68,832 mt, +43%), Vietnam (53,259 mt, up a tick), and Canada (48,360 mt, +4%) imported sizeable volumes as well. Year-to-date DDGS exports total 2.43 million mt, coming in 16% below last year at this time and representing the smallest first-quarter exports since 2019.