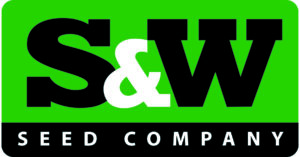 S&W Seed Company and Shell Oil Products have agreed to establish a joint venture to develop and produce sustainable biofuel feedstocks called Vision Bioenergy Oilseeds LLC, which will be jointly owned by the two companies.
The venture intends to develop Camelina and other oilseed species from which oil and meal can be extracted for future processing into animal feed, biofuels, and other bioproducts. S&W will contribute its expertise in seed research, technology, production, and processing to the JV, including its seed processing and research facilities in Nampa, Idaho.
"We are pleased to be entering this JV with Shell, which leverages our seed and technology capabilities with Camelina and demonstrates how agriculture and energy can work together to lower carbon emissions by producing domestically sourced sustainable biofuel feedstocks," commented Mark Wong, CEO of S&W Seed Company. "Shell shares our vision on the long-term opportunity Camelina provides, including enhancing farmland food production. As arable farming acreage decreases, Camelina can be a key contributor to maximizing use of every acre of farmland."
The venture intends to start initial grain production in late 2023.